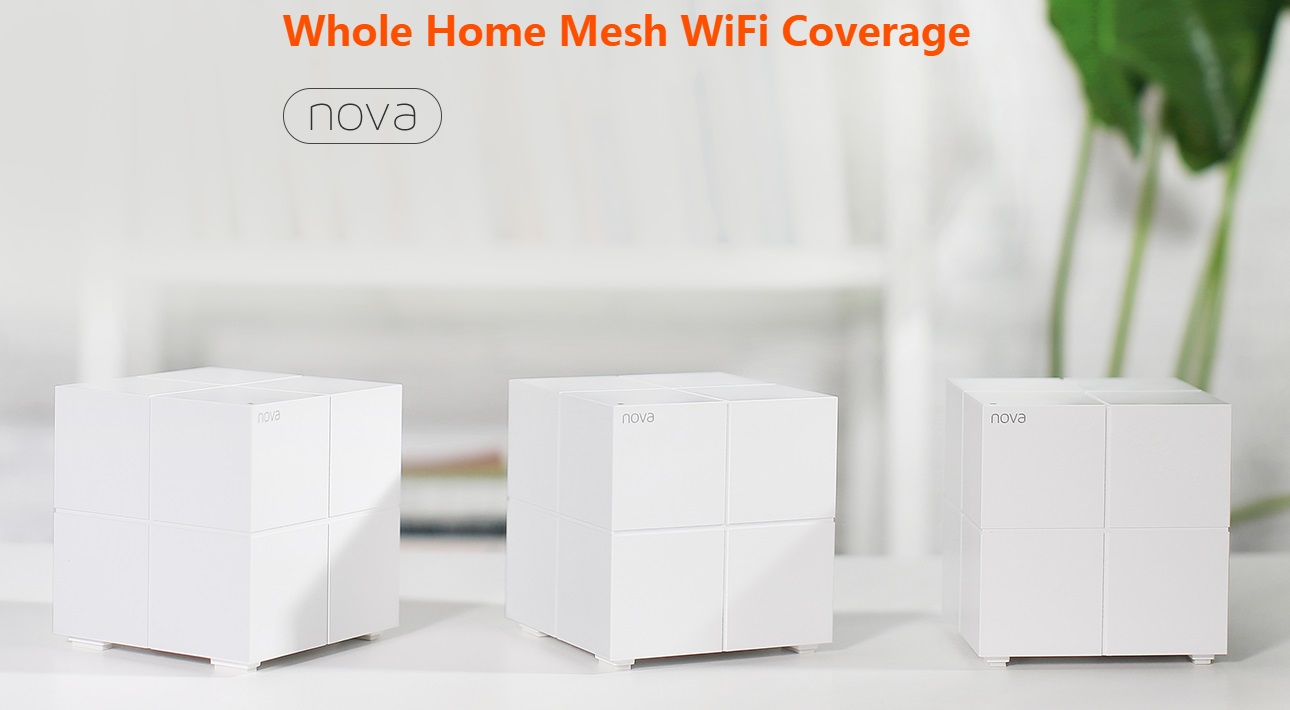 nova MW6 / Mesh / AC1200 Whole Home Mesh WiFi System
Nova MW6 is powered with Tenda mesh technology. A set of three units covers homes up to 6,000 square feet with strong Wi-Fi signals. Smart Auto-path Selection Technology ensures a robust wireless network and maximizes your home's Internet service.
6000 sq. ft. Coverage, Wi-Fi Connected Anywhere
No matter what your home is made of, a set of three nova units completely covers up to 6,000 sq. ft. There's no hiding place for dead spots so you will enjoy a blazing fast and consistent Wi-Fi experience wherever you go.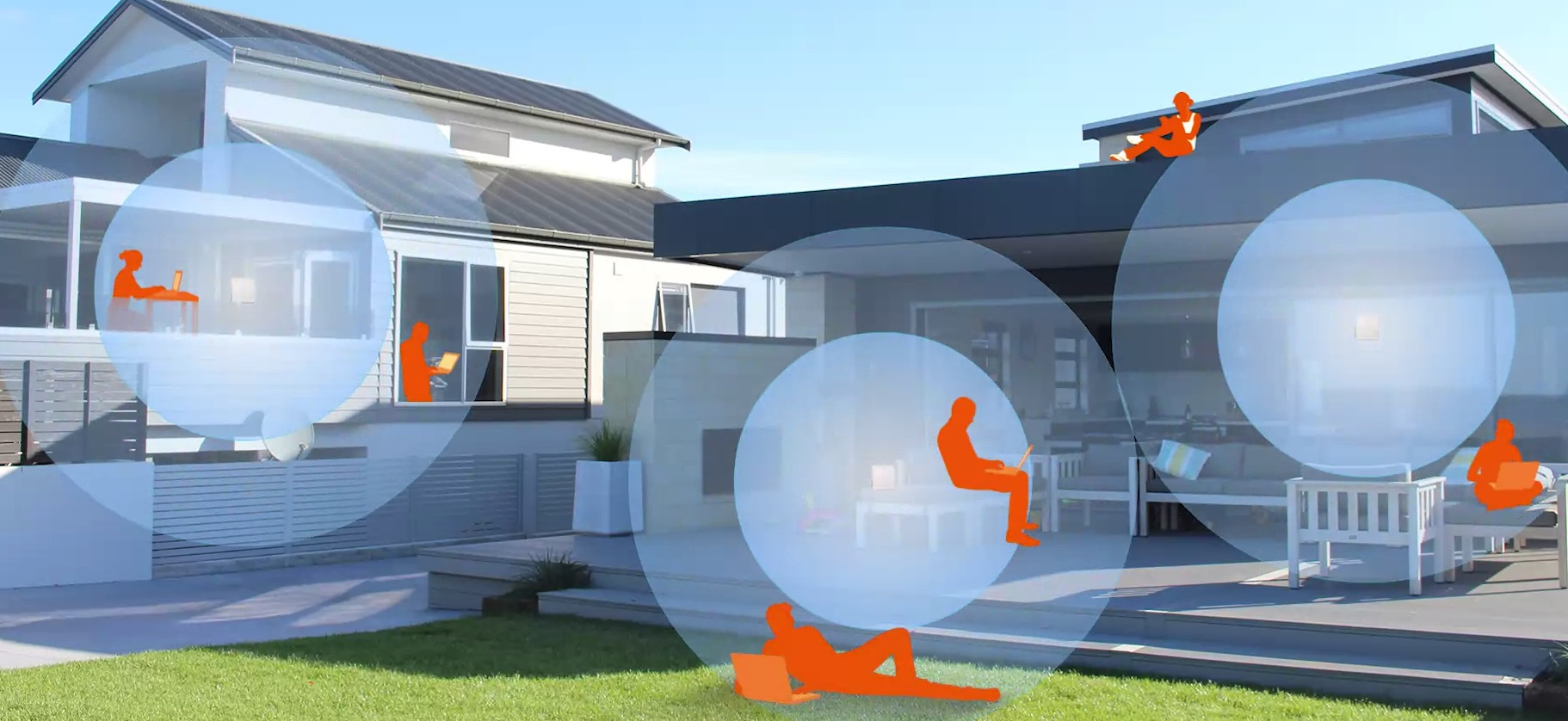 Wave2 MU-MIMO + Beamforming Technology
Powered by cutting-edge Wave2 MU-MIMO technology, nova communicates with multiple wireless devices at the same time and significantly outperforms traditional routers in communication efficiency.
It also includes Beamforming technology, which transmits radio signals in the direction of your wireless devices, creating a stronger, faster, and more reliable wireless communication.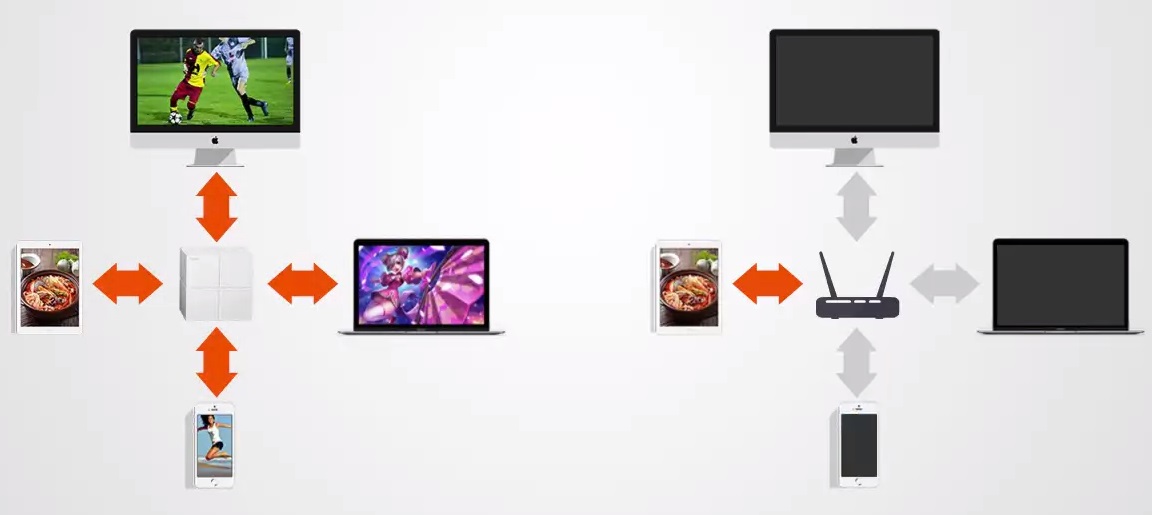 Automatic network optimization to keep you online
A traditional network is unable to reconnect when the signal is lost. That won't be an issue with nova, as it automatically maintains its network status. So, if a nova is disconnected, it will reconnect to an available nova to keep you online.

Seamless roaming for lag-free Internet experience
With seamless roaming as a standard feature, you can go from room-to-room without losing your connection, creating a lag-free video call or online gaming experience whenever you are on the move.
Using the Tenda Wi-Fi App
Bring everything under your control. You can monitor your nova while you are away using the Tenda Wi-Fi App. The app helps you customize and manage your network, such as user access and parental controls.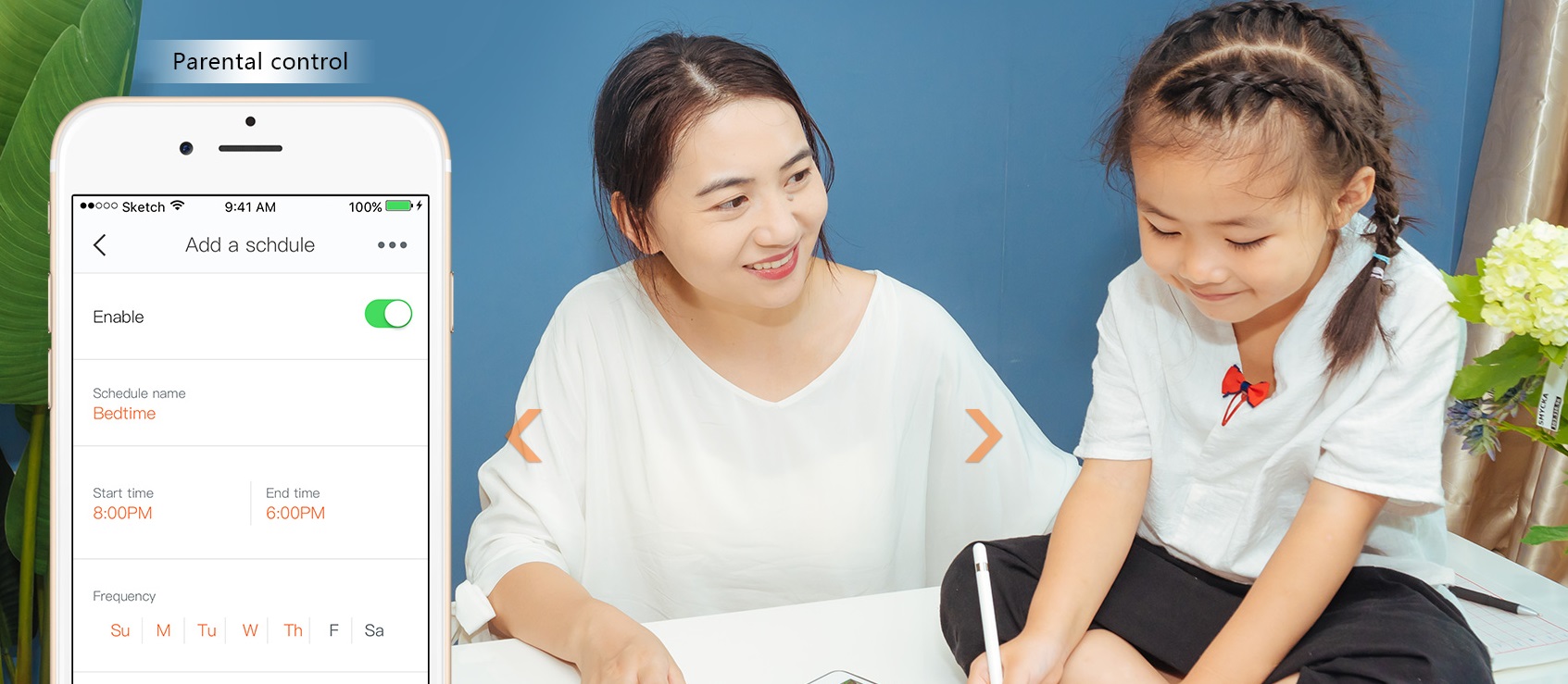 The center of your smart home
Nova can handle simultaneous connections from multiple devices and also works with Alexa to control your compatible devices.