NOW AVAILABLE FOR A LIMITED TIME
New Mode: Ewok Hunt
Beneath the evening skies of Endor, the might of the Empire means little to the Ewoks as they fight for control of their home world. In Ewok Hunt*, Star Wars™ Battlefront™ II's exciting new mode, spears and blasters battle for dominance as a squad of stormtroopers are ambushed by a tribe of Ewoks descending from the trees to channel their hidden fury. Available only for a limited time, Ewok Hunt lets you stalk your Imperial enemy under the cover of night, or desperately fight to hold off the pint-sized throngs until you can escape.

The Battle Begins
In the new mode, you start as an Ewok or in a group of stormtroopers. The ambush begins as the Ewok attacks the unsuspecting stormtroopers, using spears, Wisties, and whatever abilities they can muster to take down the intruders. Each stormtrooper defeated spawns as another Ewok. If the Empire's forces have been completely eliminated, the Ewoks win and their celebration can begin.
However, the stormtroopers' superior training and firepower are more than a match for the frantic Ewoks. Armed with an arsenal of weapons as well as flashlights to cut through the darkness, players must hold back the Ewok ambush if they have a hope of surviving until an extraction team can arrive.
Single Player
Forge a new path as Iden Versio, commander of Inferno Squad—an Imperial special forces unit equally lethal on the ground and in space. Encounter many of Star Wars ' greatest characters in a story of revenge, betrayal, and redemption that spans 30 years.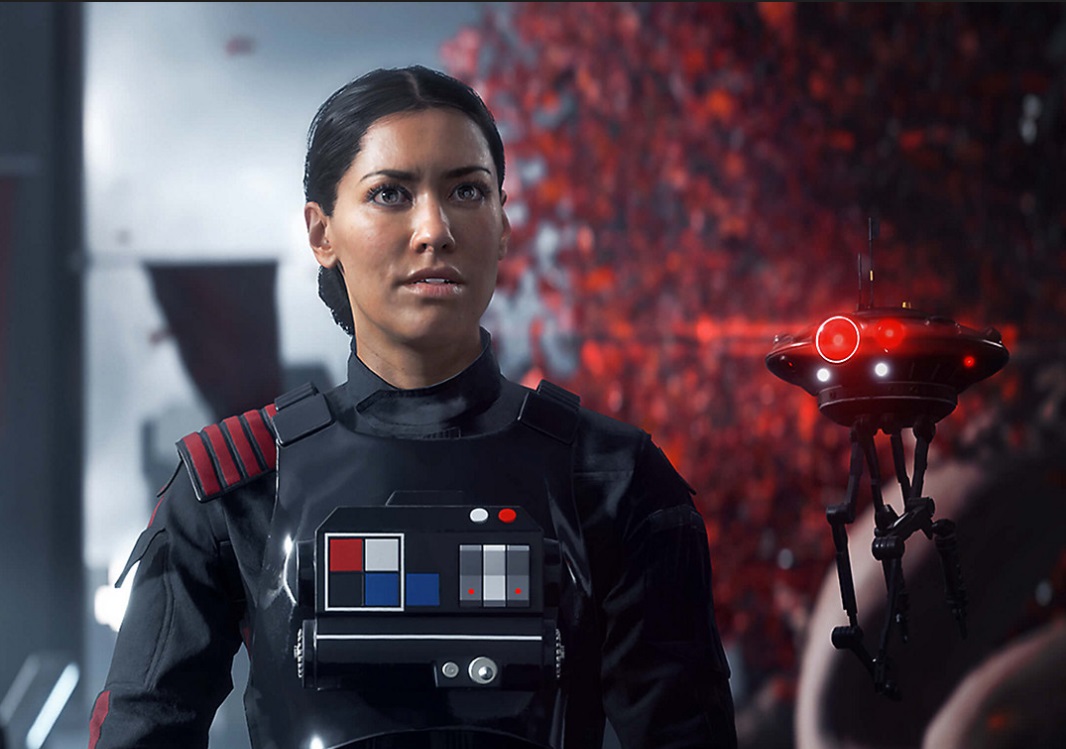 Expanded Multiplayer
Join up to 40 players in massive multiplayer fights in authentic locations across all eras. Revel in deep class-based online gameplay, pilot a wide variety of land and air vehicles, and control iconic characters with distinct abilities that can turn the tide of battle.
Space Battles
Wage war in spectacular space battle scenarios. Weave between asteroids, fly across Imperial Dock Yards, and take down massive capital ships. Pilot renown craft like the Millennium Falcon or Luke Skywalker's X-wing in exciting dogfights with up to 24 players.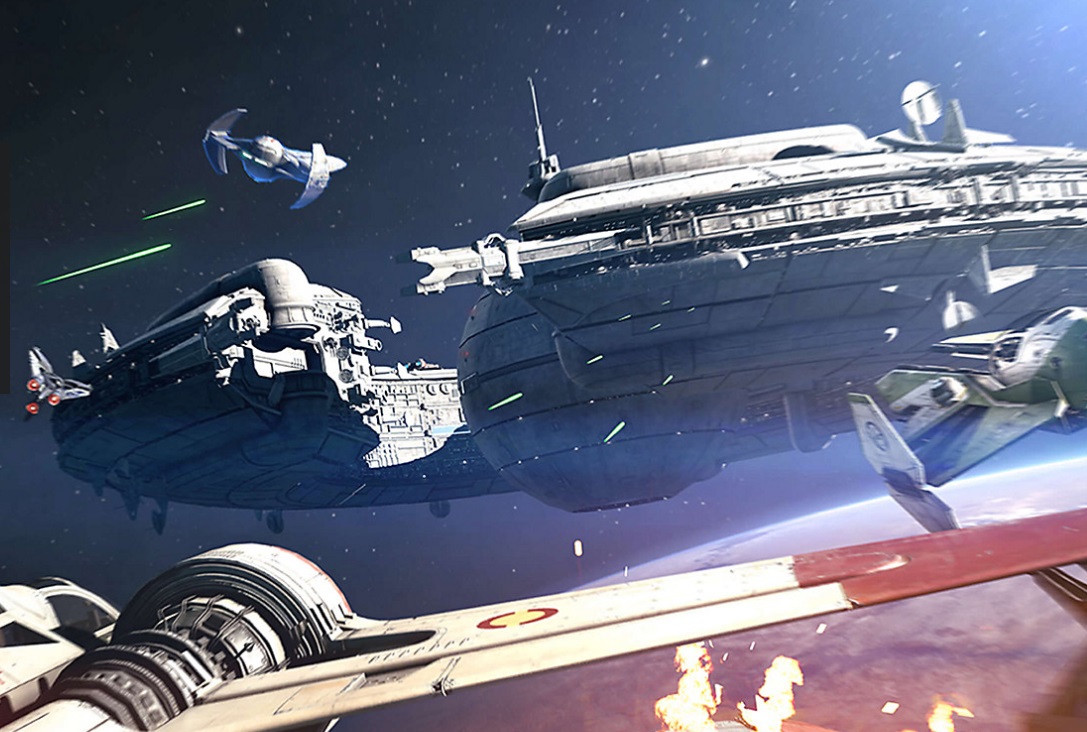 Heroes Are Born on the Battlefront
Embark on an endless Star Wars™ action experience from the bestselling Star Wars HD videogame franchise of all time.
Rush through waves of enemies on Starkiller Base with the power of your lightsaber in your hands. Storm through the jungle canopy of a hidden Rebel base on Yavin 4 with your fellow troopers, dispensing firepower from AT-STs. Line up your X-wing squadron for an attack on a mammoth First Order Star Destroyer in space. Or rise as a new Star Wars hero – Iden, an elite Imperial special forces soldier – and discover an emotional and gripping single-player story spanning thirty years.
Experience rich and living Star Wars multiplayer battlegrounds across all three eras: prequel, classic, and new trilogy. Customize and upgrade your heroes, starfighters, or troopers, each with unique abilities to exploit in battle. Ride tauntauns or take control of tanks and speeders. Down Star Destroyers the size of cities, use the Force to prove your worth against iconic characters such as Kylo Ren, Darth Maul, or Han Solo, as you play a part in a gaming experience inspired by 40 years of timeless Star Wars films.
The Ultimate STAR WARS Battleground
A Star Wars multiplayer universe unmatched in variety and breadth where up to 40 players fight as iconic heroes, authentic-to-era troopers and in a massive array of vehicles on land and in the air – as battle rages through the galaxy.
Galactic-Scale Space Combat
Space combat has been designed for Star Wars™ Battlefront™ II from the ground up with distinct handling, weapons and customization options. Join your squadron and weave in between asteroids fields, fly through Imperial Dock Yards and take down massive capital ships as you pilot legendary starfighters in high stakes dogfights with up to 24 players and 40 AI ships.
Master Your Hero
Not just an iconic hero- your hero. Master your craft with customizable character progression. Upgrade abilities unique to each hero, trooper class, and starfighter. Use these abilities to adapt and modify your character's powers, either as lethal active effects on your opponents, helpful status boosts, or tactical assistance, to counter any opponent on the battlefront.