Create instax photos from the precious memories in your smartphone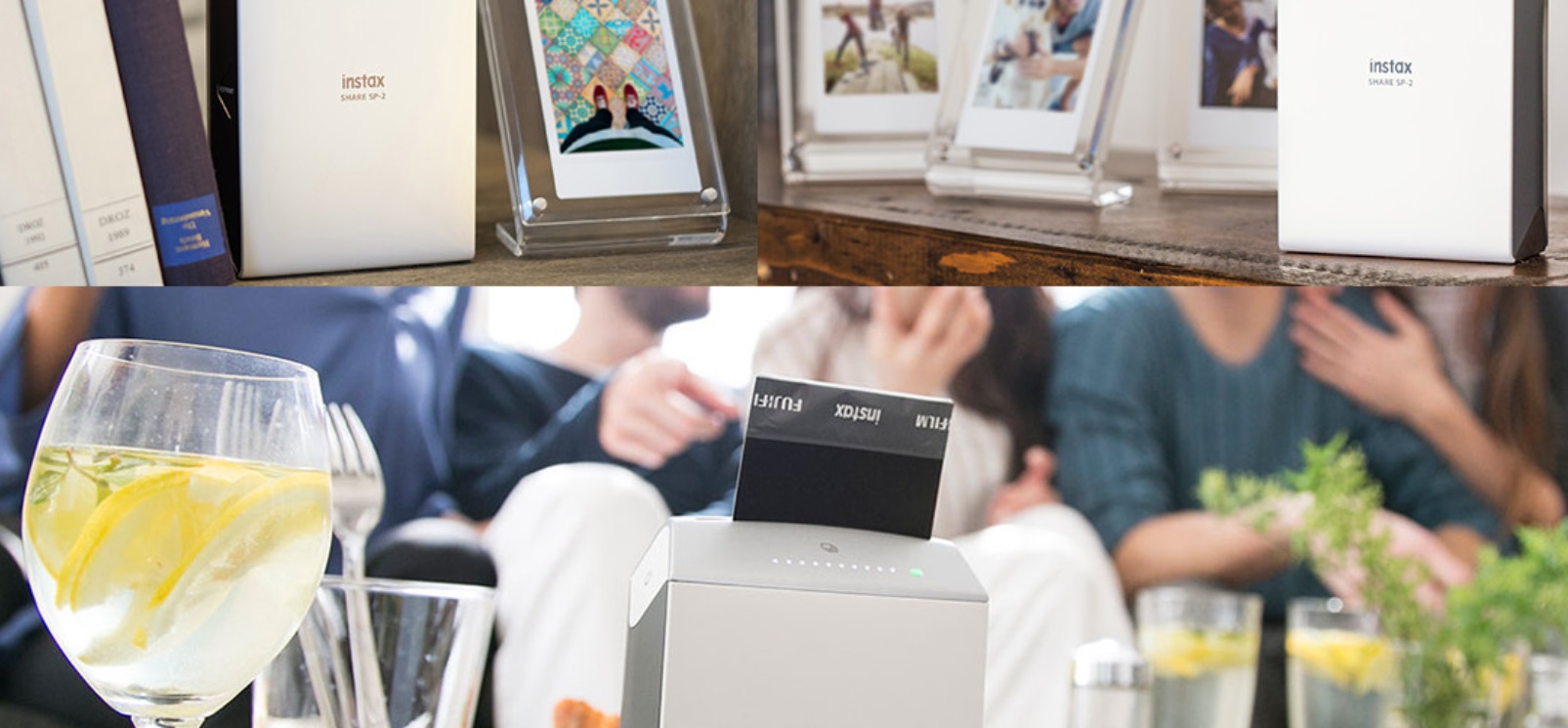 Superb image quality
High resolution with print pixels of 800 x 600 dots and 320 dpi to show detailed gradations and the facial expressions of a full-length portrait, character or objects clearly.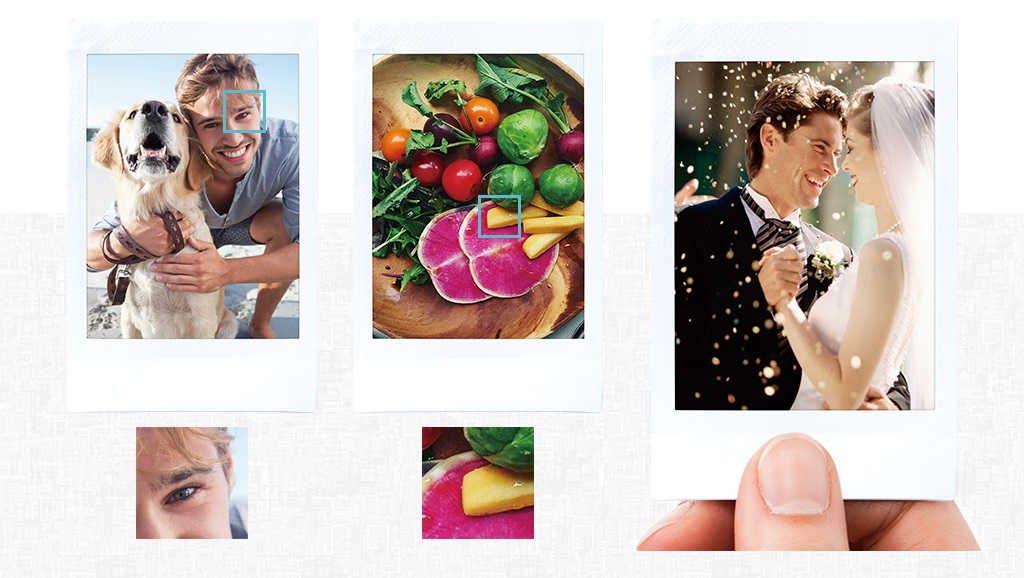 "instax technology excels in color development and preservation."
The instax system develops colors by delivering the light to pigments and producing chemical reactions. It reduces the deterioration of color and sharpness of images caused by aging which provides excellent image stability just like silver-halide photographic prints.
High-speed printingin 10 seconds
A new laser exposure system achieves a faster printing time of 10 seconds from print data transfer to print output. At the same time, printing noise is lower which makes your printing experience much more enjoyable.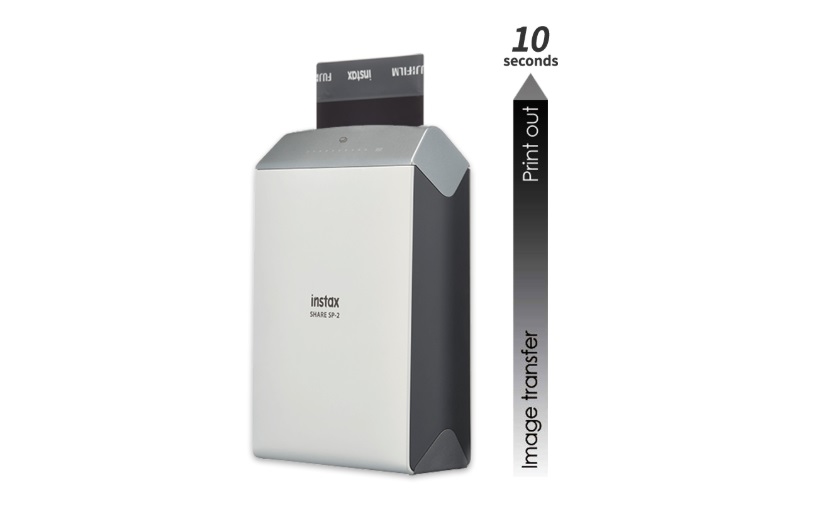 Filters for moreprinting fun!
The printer has many filters: From the FUJIFILM Intelligence Filter that optimizes your pictures to, Black & White and Sepia filters. It also includes a Custom Filter allowing you to optimize your photos. The app allows you to edit pictures easily.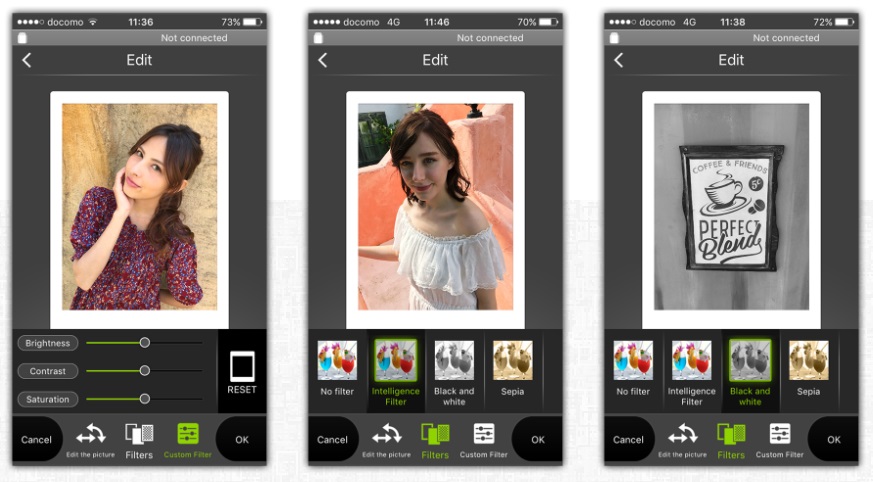 Various templatesavailable
There are many different templates, including one where you can add text and number your pictures, and one that automatically adds the time and location where you took the picture. The templates make sharing your pictures even more fun!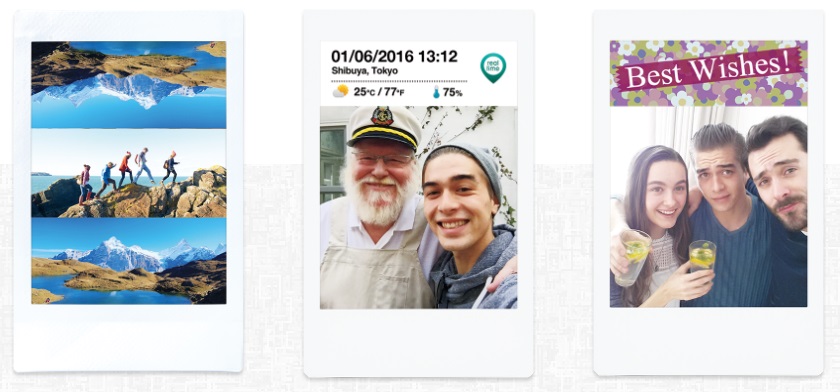 It is more fun with cute and stylish picture film!
Instax mini film has pretty frame and stylish frame besides white frame. Various picture patterns are full. You can enjoy it even if you change the film and print it.

Turn the images you tookwith your digital camera into instax prints on the spot!
With FUJIFILM digital cameras, you can make instax prints by sending the images directly from your camera to "instax SHARE".