The power of performance and flexibility
Your flash drive for the future. Ergonomically designed and tailored for USB Type-C™ ports, this drive combines reliable performance, in a sophisticated slim, sleek design with the flexibility and power to scale across multiple devices.*
*USB Type - C™ and USB - C™ are trademarks of USB Implementers Forum.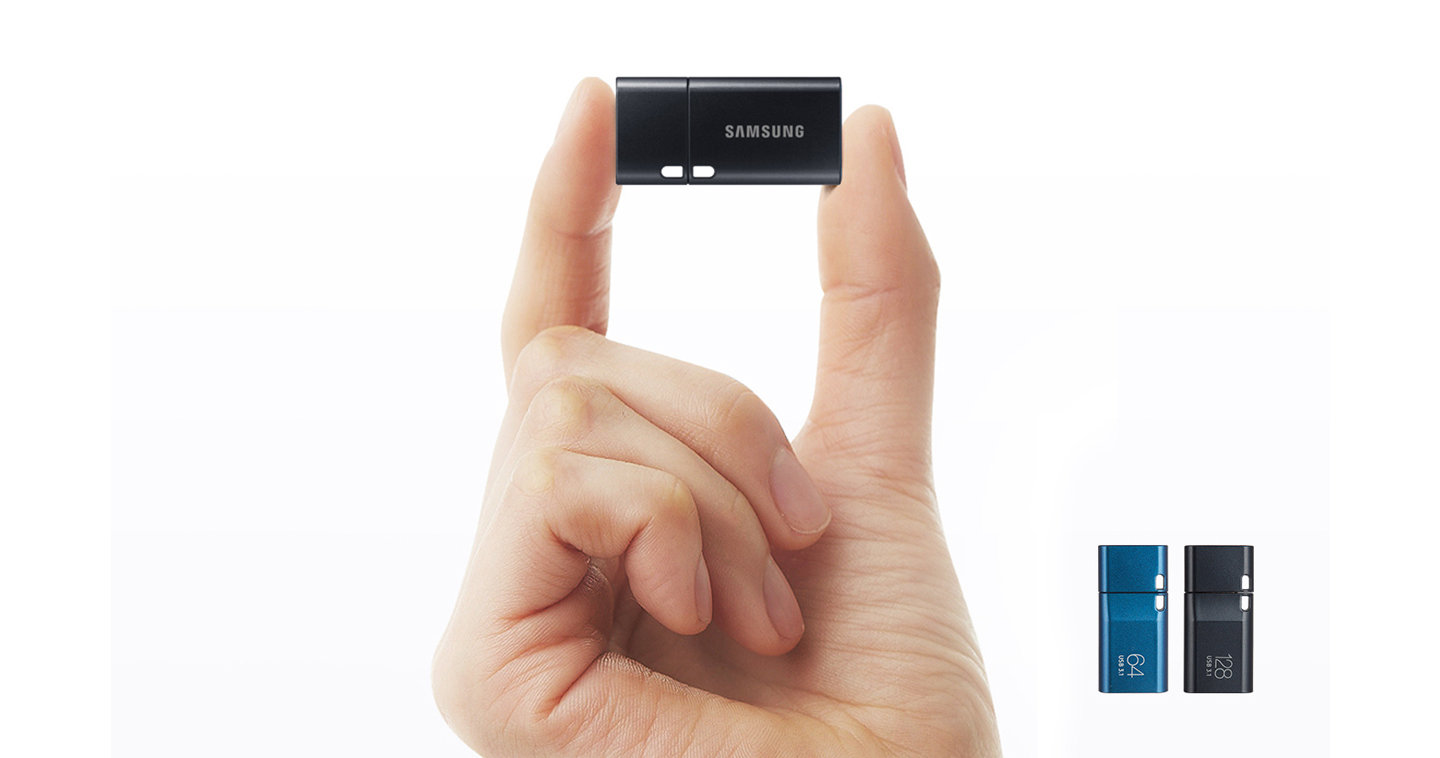 Fast and powerful performance
Expecting speed and performance doesn't mean you have to give up reliability. Now you can quickly transfer 4 GB of video in just 32 seconds with transfer speeds of up to 150 MB/s.*
*The foregoing transfer speed is based on internal tests conducted under controlled conditions.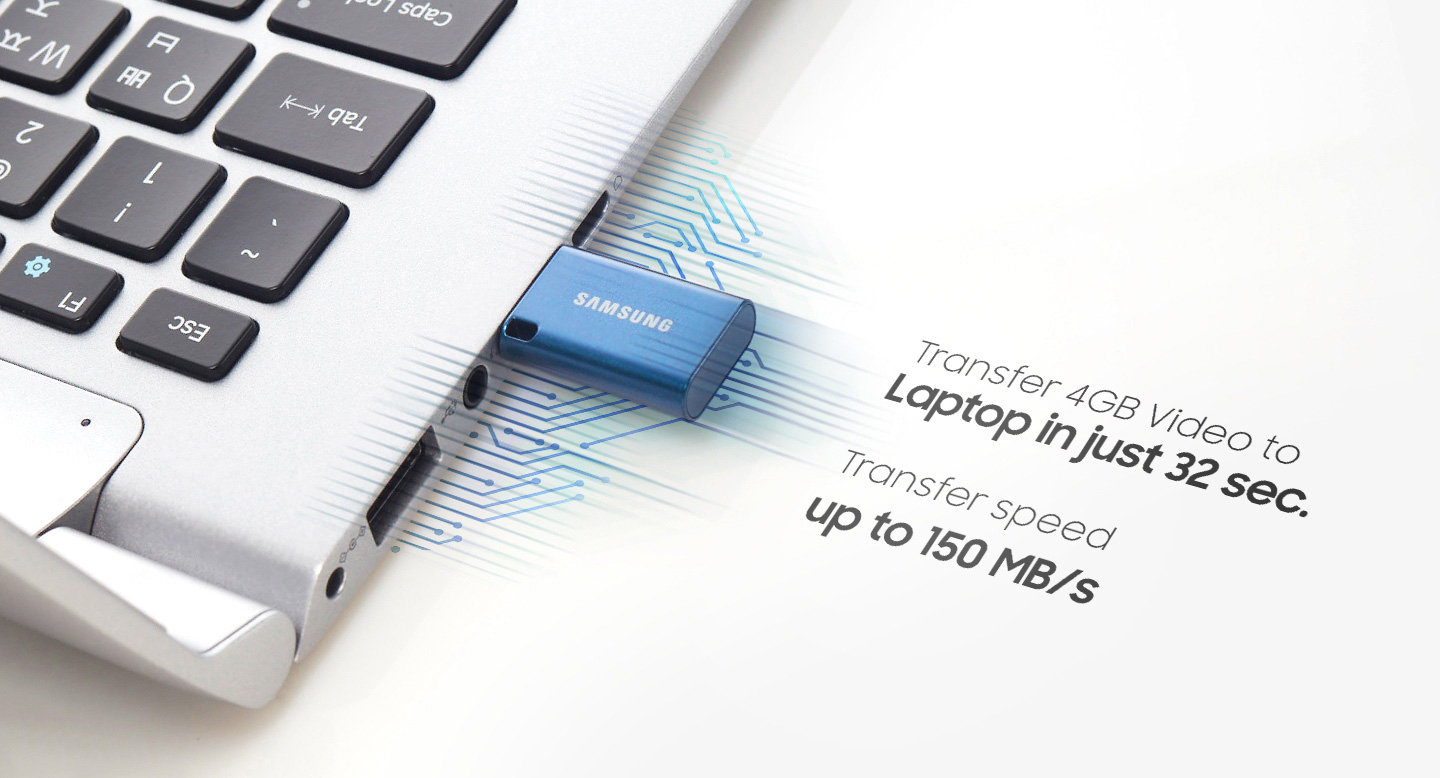 Refined design
The Samsung USB Type-C™ design quality, reliability and performance have been tailored to fit next-generation devices. With a reversible orientation making it easy to plug into USB Type-C™ ports on ultra-thin laptops, tablets, mobile phones and more.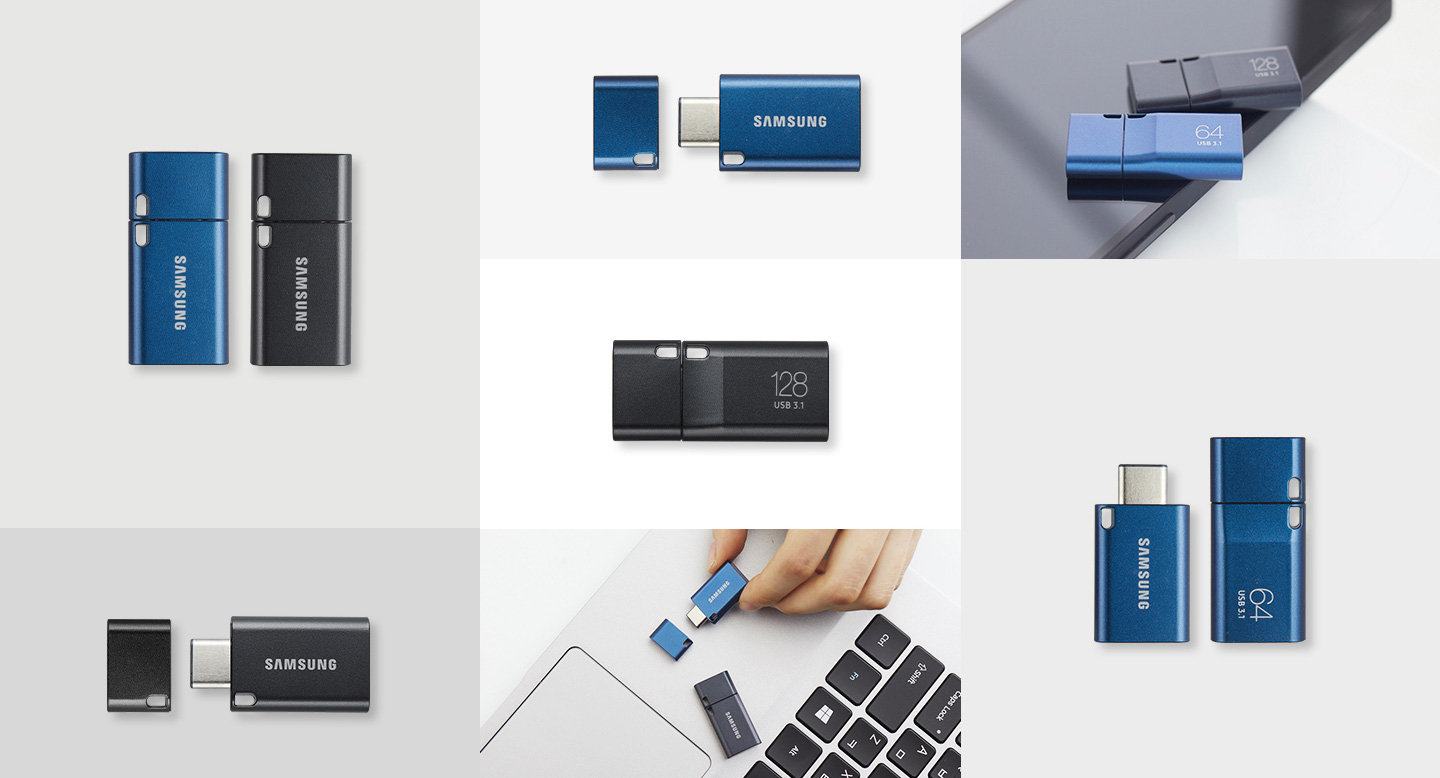 Flash drive for the future
The future-proof USB-C™ connector is reversible and designed to scale across evolving digital devices while providing up to 128GB capacity, allowing you to transfer, store and share up to 27,600 photos* or up to 17 hours of non-stop full HD videos**.
*4032x3024 12 MP
**1320x1080 Full HD (30 fps)
Reliable 5-proof technology
Samsung safeguards your data with 5-proof technology that makes your memory storage waterproof1 , shock-proof2 , magnet-proof3 , temperature-proof4 and X-Ray-proof5 . It's all the quality you've come to expect from Samsung, the trusted name for memory*.
1 Up to 72 hours in seawater
2 Up to 1,500 g (gravitational acceleration)
3 Up to 15,000 gauss – the equivalent of a high-field MRI scanner
4 Operating temperatures of 32°F to 140°F, non-operating temperatures of 14°F to 158°F
5 Airport X-ray machines (up to 50 Roentgen)
*Samsung is not liable for any i) damages and/or loss of data or ii) expenses incurred from memory card data recovery.