6x G Lens power zoom for movies and stills
This G Lens for E-mount cameras delivers stunning still or movie imagery with the flexibility of 6x power zoom. Maximum aperture is a constant F4 from 18mm wide angle to 105mm medium telephoto, with excellent resolution and contrast throughout. A lever and ring on the lens barrel allow zoom speed to be freely adjusted as required while maintaining a sure, stable grip.
E PZ 18-105mm F4 G OSS Compatibility
E-mount Full Frame Cameras
E-mount APS-C cameras
One lens for diverse shooting needs
Whether you shoot stills or movies, the zoom range and quality of this fine G Lens will be more than enough for most shooting situations. And you get smooth power zoom.
Lens Configuration
Impeccable Sony G Lens design emphasises a graceful balance between high resolution and gorgeous background bokeh that can enhance the artist's vision.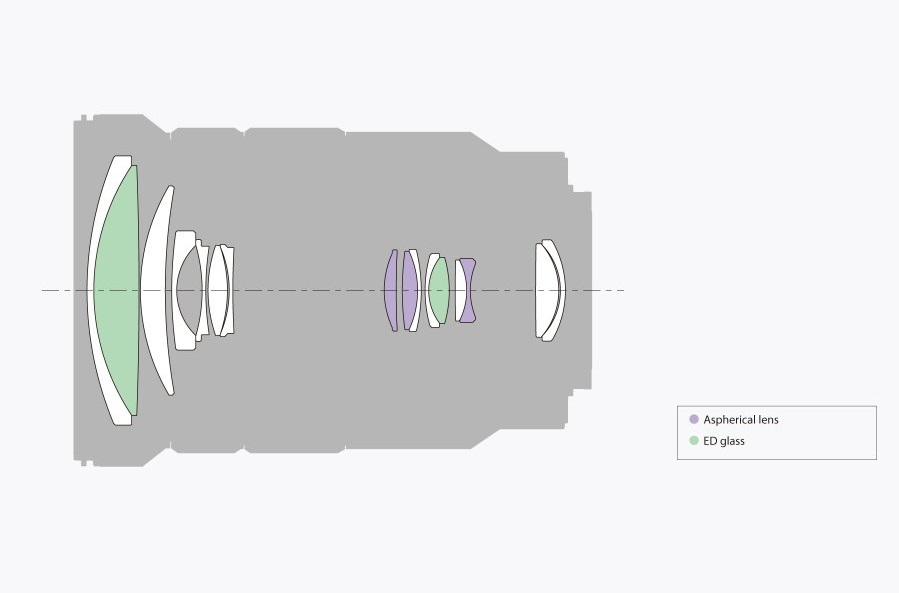 MTF Chart
MTF (Modulation Transfer Function) describes how well a lens can reproduce fine details, measured as the degree of contrast achieved between finely spaced lines.